Are you planning to visit The Netherlands during springtime? Don't hesitate to do your proposal at one of the beautiful tulip fields close by Amsterdam. The tulips will start to dot with flowers around the end of March until mid-May. When they dot, the colourful pallet of tulips are a beautiful decor for your proposal. We will give you some ideas and help to organise the perfect proposal.
Helicopter flight proposal above the tulip fields
Does your partner love the adventure? Let's plan a helicopter flight above the largest amount flower fields of the Netherlands. You will also see the windmills and lots of water. In a small helicopter for two persons and a helicopter pilot you can decide to pop the question. We can also arrange a big poster on the ground to show the words 'will you marry me' if you like.
Golden hour photoshoot in the tulip fields
Do you prefer to stay close to the ground? Plan a photoshoot during sunset. The beautiful golden hour in combine with the tulip fields will give your prosoposal a magical touch! And in the end you will have lots of pictures to share back home.
Overnight stay between the tulip fields
How romantic to wake up with the tulip fields when you open your curtains. During your stay we can create a romantic setting to do your proposal in front of the tulip fields. Enjoy the moment and relax after the proposal in your bed&breakfast.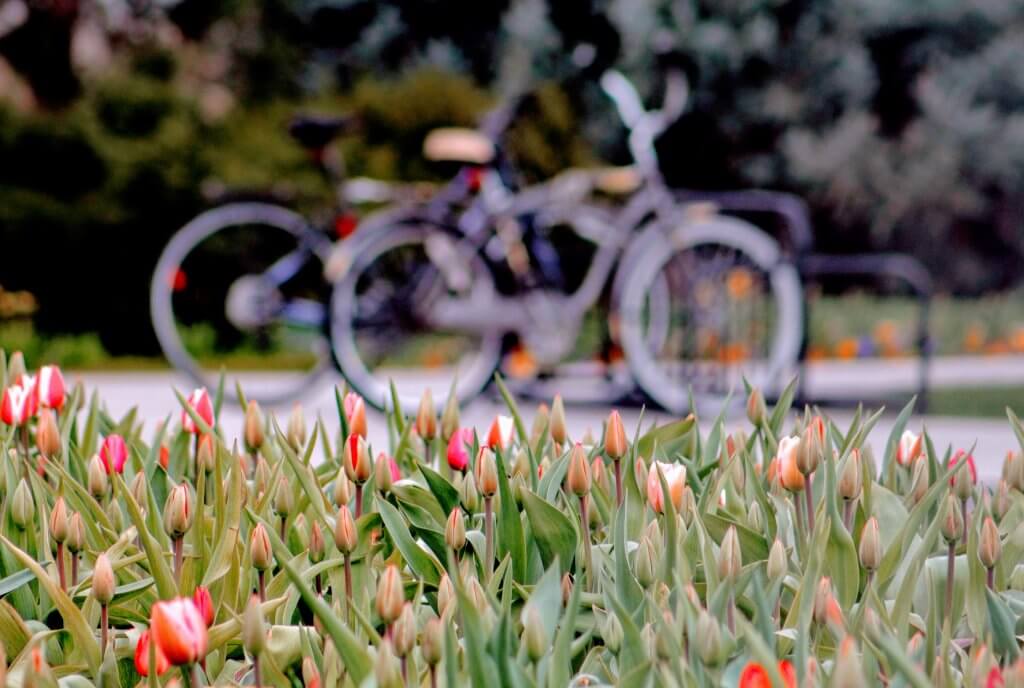 Rent a bike and follow the flower route
During your visit in The Netherlands you have to try cycling. If you want to see all the tulip fields and also the dunes and the beach… the flower route is perfect for you. During the route you will pass several beautiful spots for your proposal.
Are you planning to come over to The Netherlands and do you need some help with planning your marriage propsal? You're very welcome to contact me to help you out and find out your perfect proposal by the tulip fields. Send an e-mail to info@planmyproposal.nl and I'll contact you asap.