Wauw! Je bent van plan om naar Vietnam te gaan met de liefde van de leven EN je wilt de grote vraag gaan stellen? Perfect! Ik ben in januari in Vietnam geweest en heb een aantal hele mooie plekken gezien om jouw vriend of vriendin ten huwelijk te vragen.
//Wow! You're planning to go to Vietnam with the love of your life AND want to pop the question? That's awesome! I've been in Vietnam in January and saw some beautiful spots to ask your girl or boyfriend to marry her/him.
1. Ha Giang – Non touristy and beautiful motorbike loop
Als je afreist naar het Noorden van Vietnam… dan moet je ook echt de Ha Giang loop doen! Tijdens de Ha Giang loop zie je de meest indrukwekkende landschappen, heel veel rijstvelden en hele aardige mensen. Huur een motor en voel de vrijheid! De loop is perfect voor jouw huwelijksaanzoek als je allebei houdt van natuur, mooie landschappen en het avontuur op de motor. Om er alles uit te halen wil ik je adviseren om de loop in 4 dagen te doen. Het is jouw keuze om het aanzoek de eerste, tweede of derde dag van jullie trip te doen. Geniet van het landschap en je vindt vanzelf een goed moment voor het aanzoek.
//When you go to the north of Vietnam… you have to do the Ha Giang loop! During the Ha Giang loop you'll see the most incredible landscapes, lots of rice fields and really friendly people. Rent a motorbike and feel the freedom together. The loop is the perfect place to do your marriage proposal when you both love nature, beautiful landscapes and adventure by motorbike. To get the fully experience I'll advice you to do the loop in 4 days. It's your choice to do the proposal at the first, second or third day of your trip. Just enjoy the landscape and you'll find out when it's the right time to propose.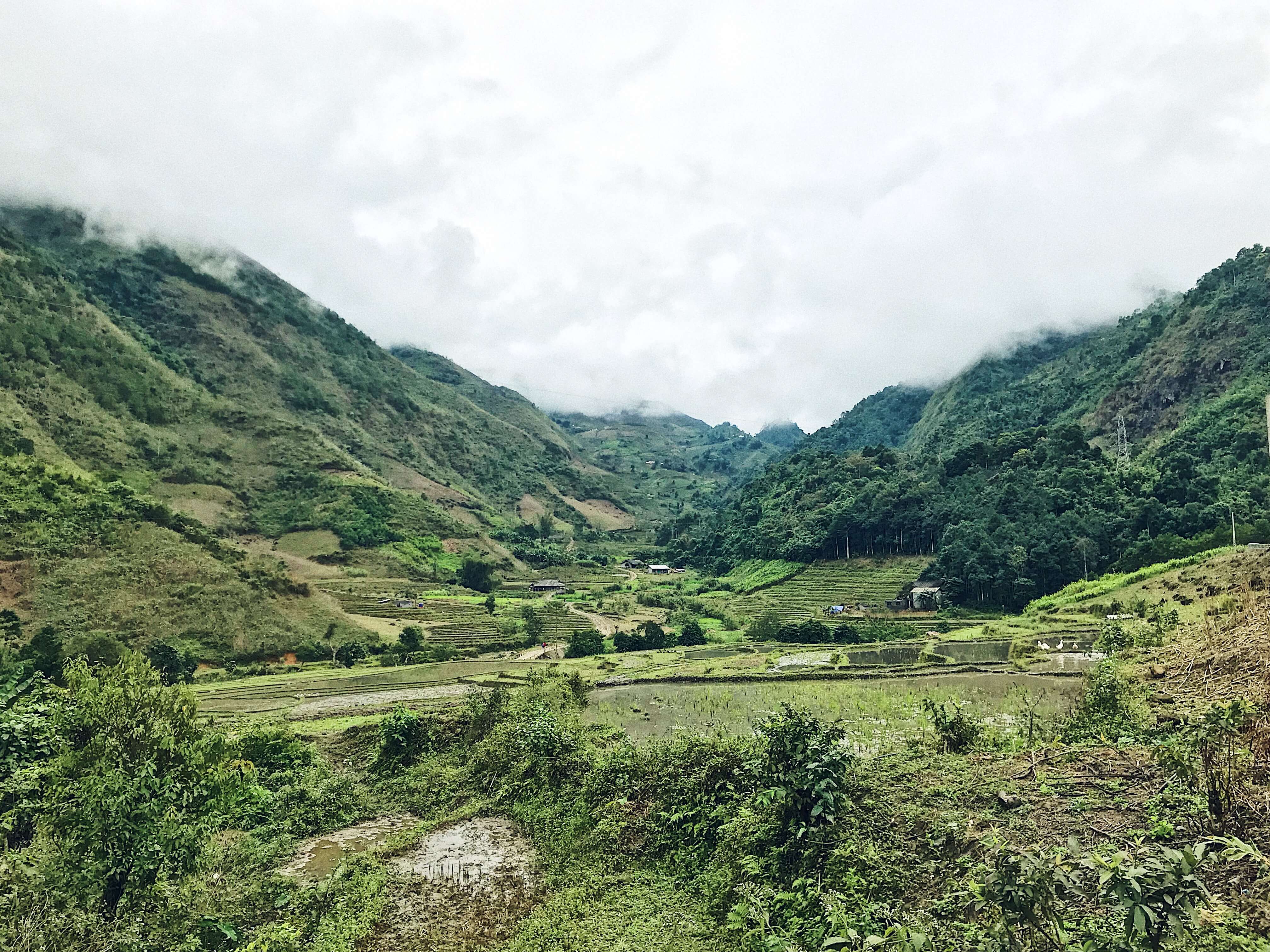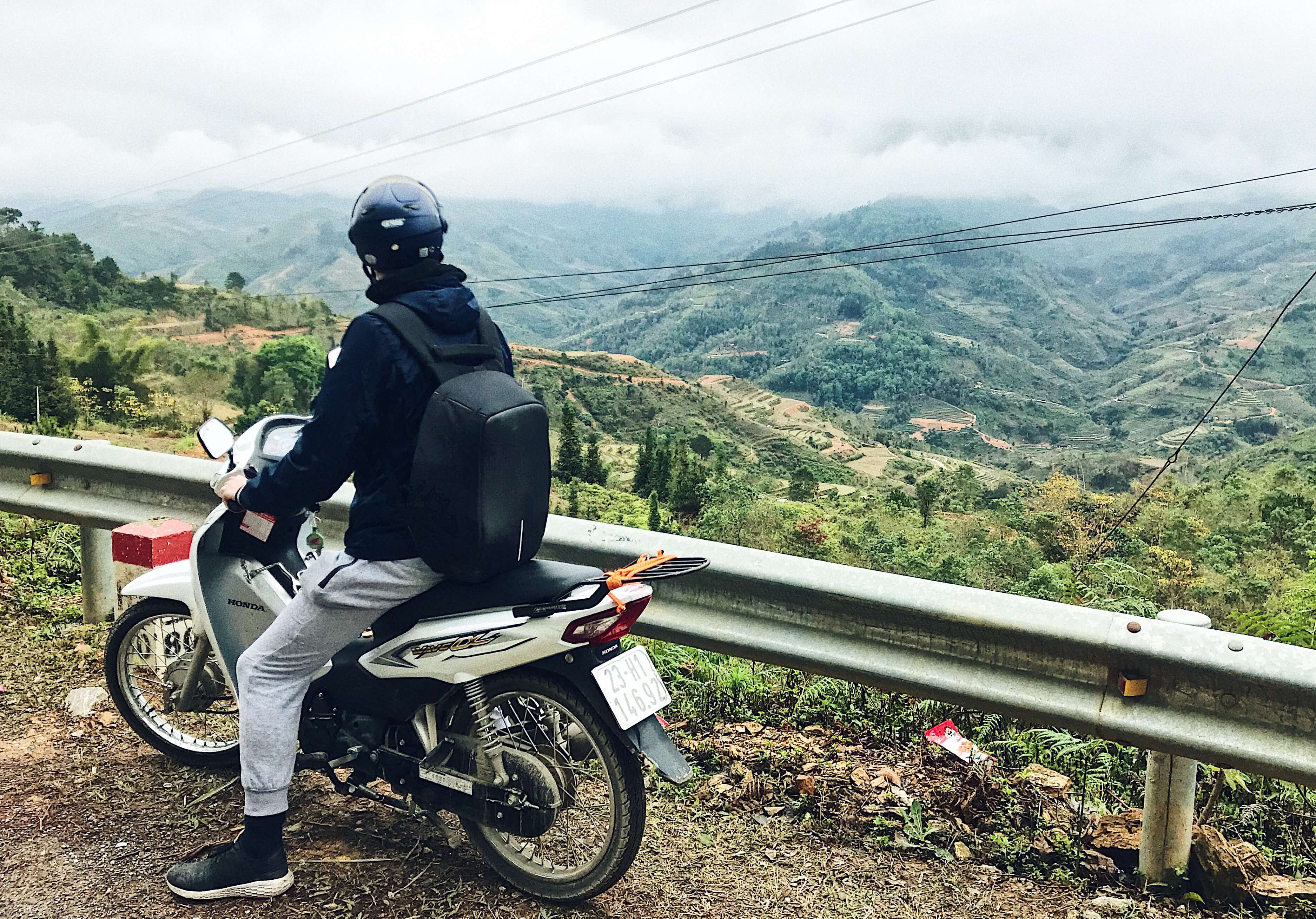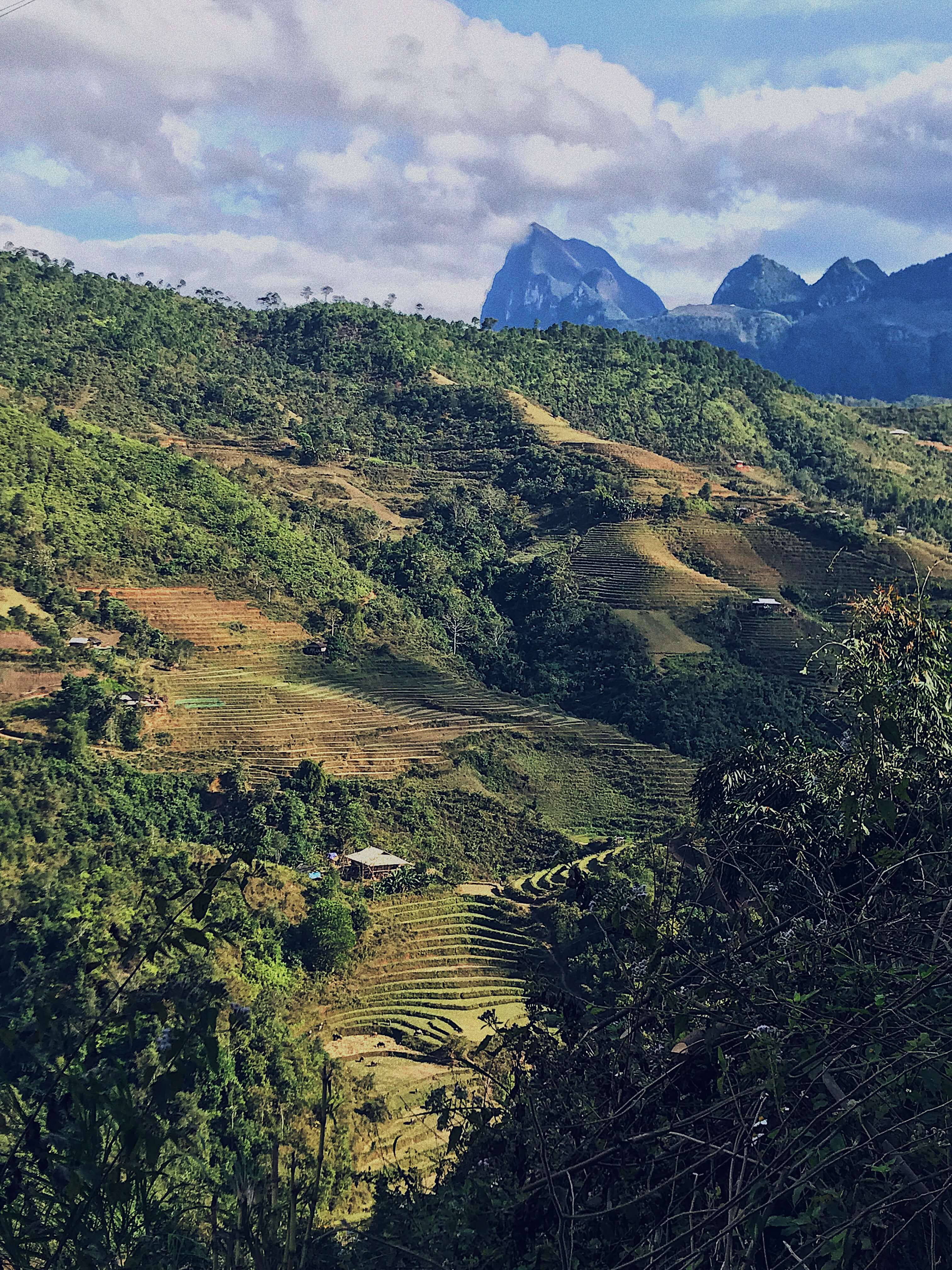 2. Tam Coc – Boat tour and view from the Lying Dragon Mountain
Vlakbij Ninh Binh ligt Tam Coc. Tam Coc is ideaal om in één dag te verkennen tijdens je verblijf in Vietnam. De boottocht kun je niet missen. Je wordt 3 kilometer door een rivier geroeid die door geweldige kalksteenbergen en grotten dwaalt. De uitzichten zijn het mooist tijdens de zomer vanaf mei tot het begin van juli. Houden jullie meer van klimmen? Klim dan naar de top van de 'Lying Dragon Mountain' op één van de vele mooie zomerdagen voor een fantastisch aanzoek met uitzicht op de rivier en de oogst van de rijstvelden. Tip: Ga vroeg in de morgen want op de dag kan het erg toeristisch zijn.
//Close to Ninh Binh is a place called Tam Coc. You have to stop there for a one-day trip during your stay in Vietnam. The boat ride can not be missed. You are rowed 3 kilometres up a river (and back) which wanders through amazing limestone mountains and caves. Views from here during the summer time of May to early July are the most stunning. Are you more excited about climbing? Climb to the top of Lying Dragon Mountain on one of the summers many clear days for a fantastic proposal view over the river and harvest. Tip: Go early in the morning because it can be very touristy during the day.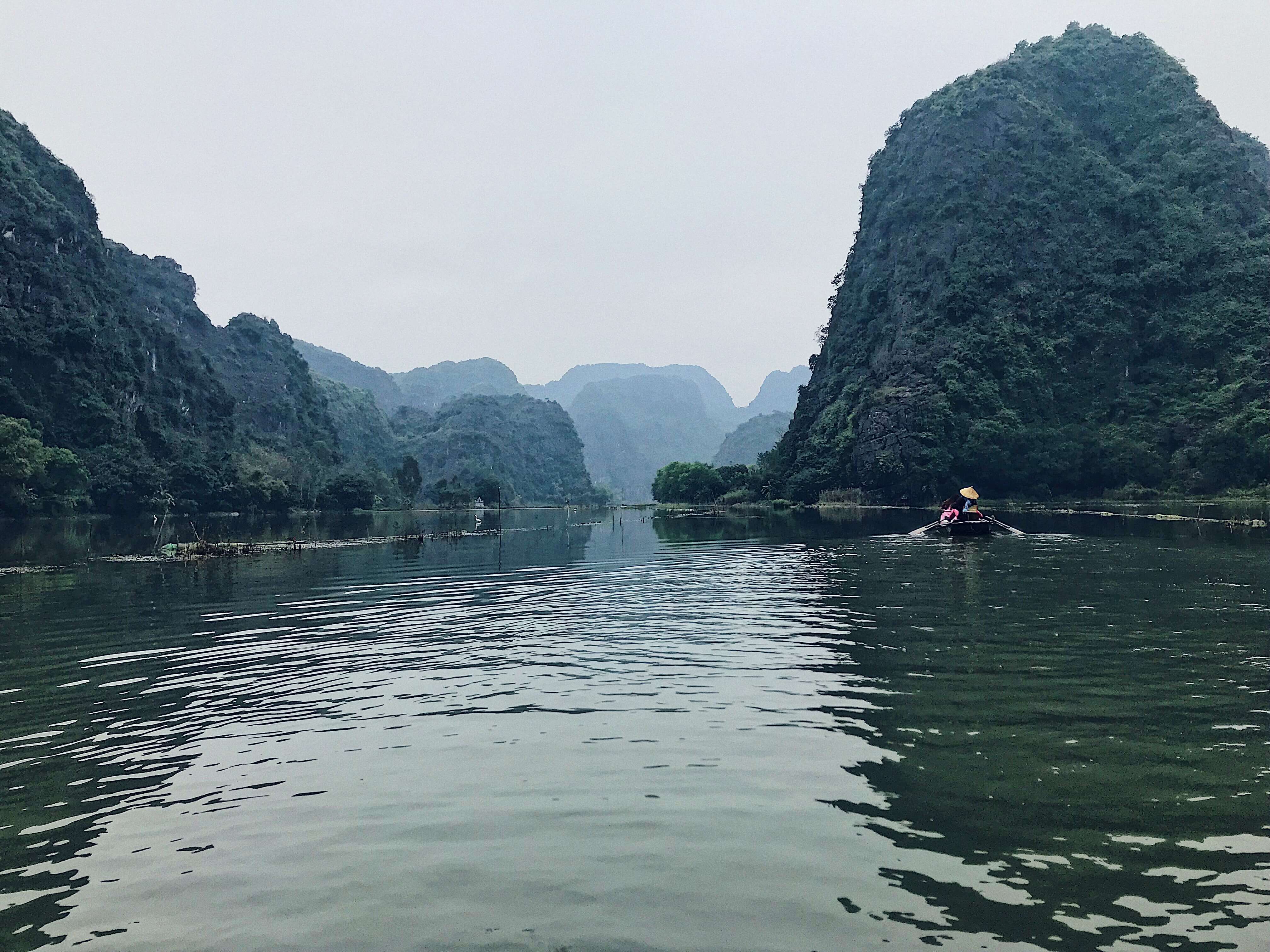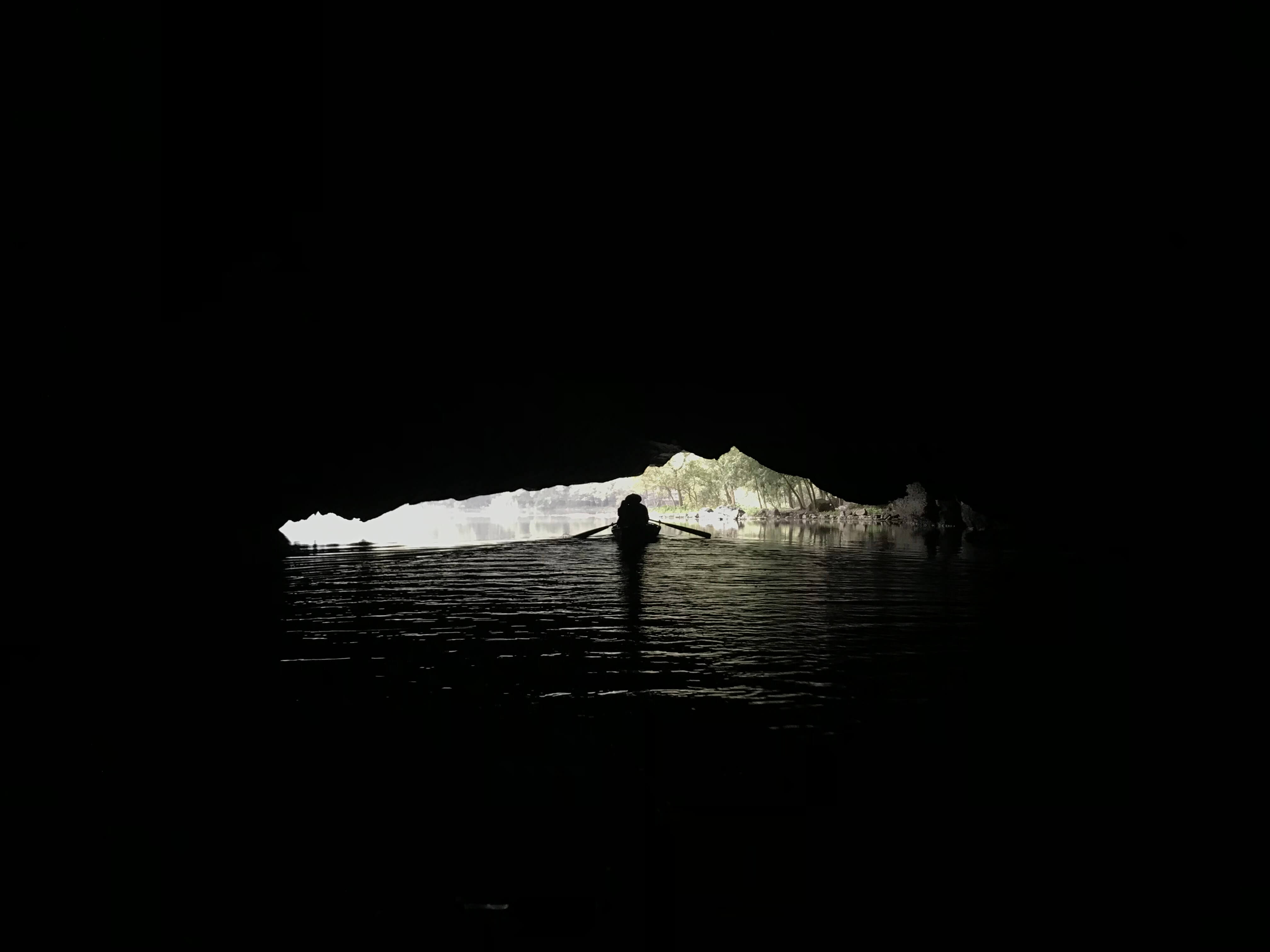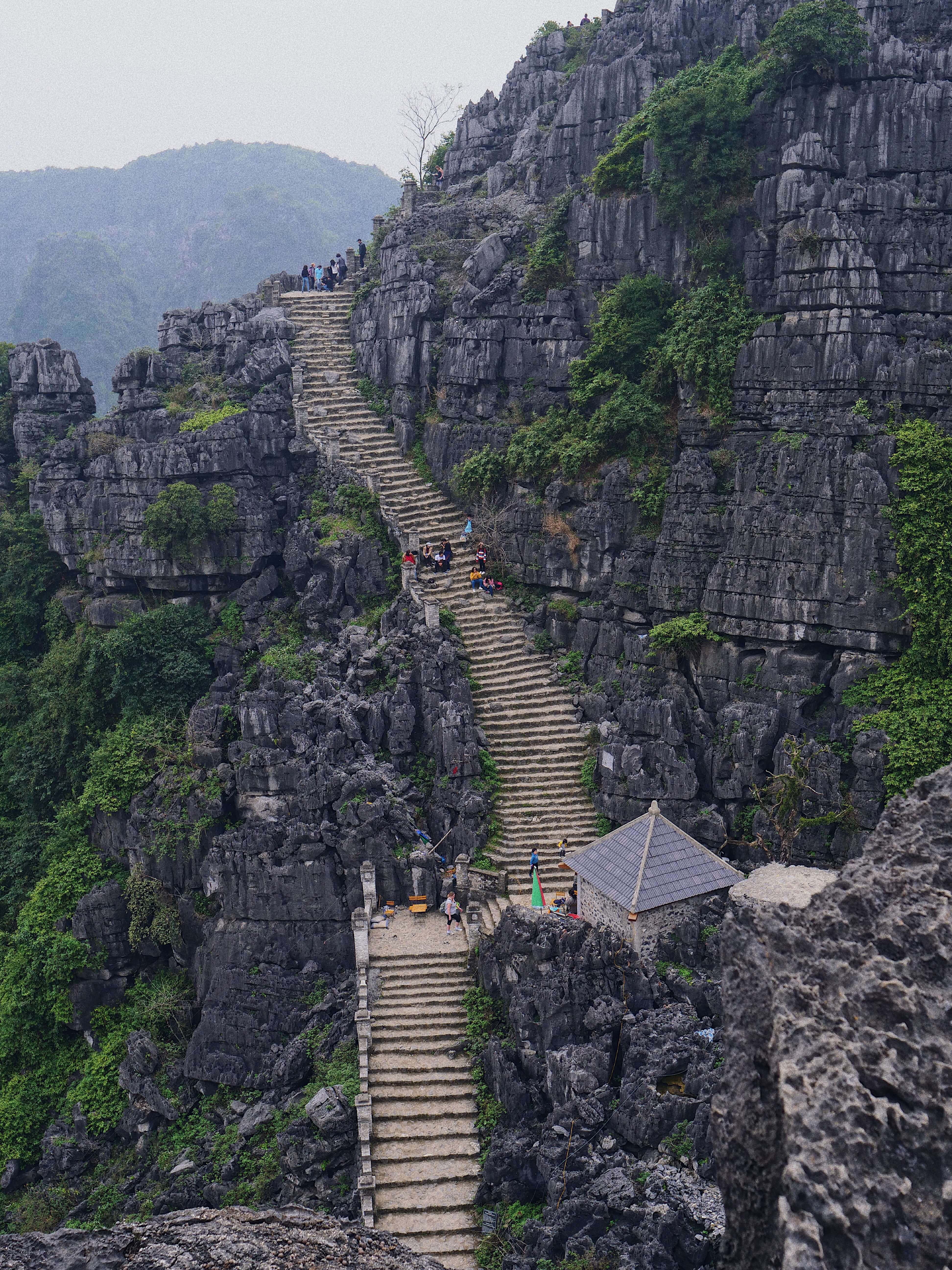 De trappen van 'the Lying Dragon' berg
The stairs of the Lying Dragon Mountain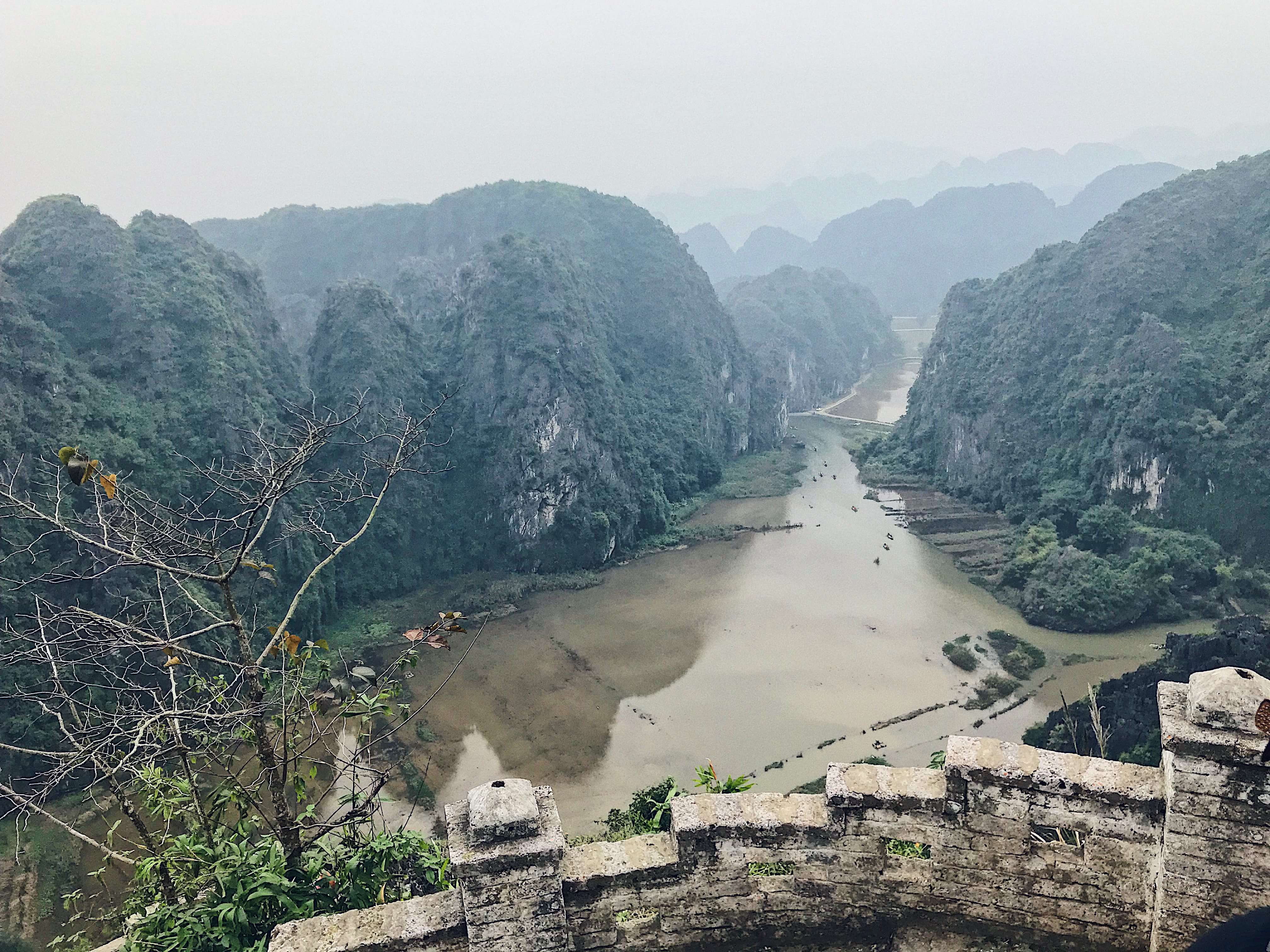 Ps. Wij waren in Tam Coc in januari. Het was niet de beste tijd van het jaar om daarheen te gaan want we hebben geen groene/gele rijstvelden gezien (zie foto hierboven) MAAR ik heb een foto gevonden hoe het er wel uit kan zien tijdens de zomer.
//Ps. We were in Tam Coc in January. It wasn't the best time of the year to go because we haven't seen any green/yellow rice fields (see picture above). BUT I found a picture of the rice fields during the summer: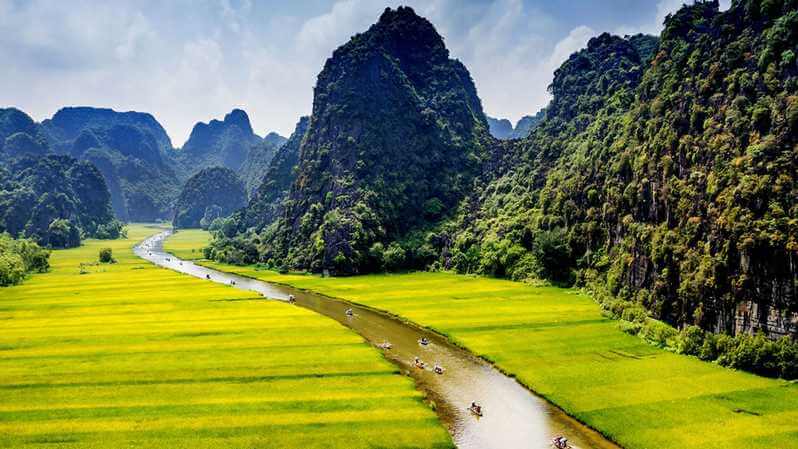 Picture made by: GetYourGuide
3. Da Lat – Propose on a island in the shape of a heart
Vele noemen Da Lat 'Le Petit Paris'. De stad heeft zelfs een kleine replica Eiffeltoren! Da Lat ligt 1500 meter boven het zeeniveau en heeft een koel klimaat. Wij huurde een scooter en gingen naar de 'Happy Hill'. De 'Happy Hill' ligt naast een prachtig meer en is gebouwd om daar te relaxen en koffie te drinken. Het is ook een hele mooie plek om foto's te maken en om jouw huwelijksaanzoek te doen! Happy Hill Da Lat heeft een klein eilandje in de vorm van een hart en nog meer mooie plekjes waar jij jouw liefde van je leven ten huwelijk kunt vragen tussen het meer en de hortensia's.
//Many people call Da Lat 'Le Petit Paris'. The city even features a mini-replica Eiffel Tower! Da Lat is situated 1500 metres above sea level and has a really nice refreshing cool climate. We rented a motorbike and went to 'Happy Hill'. The 'Happy Hill' is next to a beautiful lake and it's build to relax and drink some coffee. It's also a really good spot to make some photo's and to do your marriage proposal! Happy Hill Da Lat has a tiny island in the shape of a heart and some other spots where you can propose the love of your life between the lake and the beautiful hydrangeas.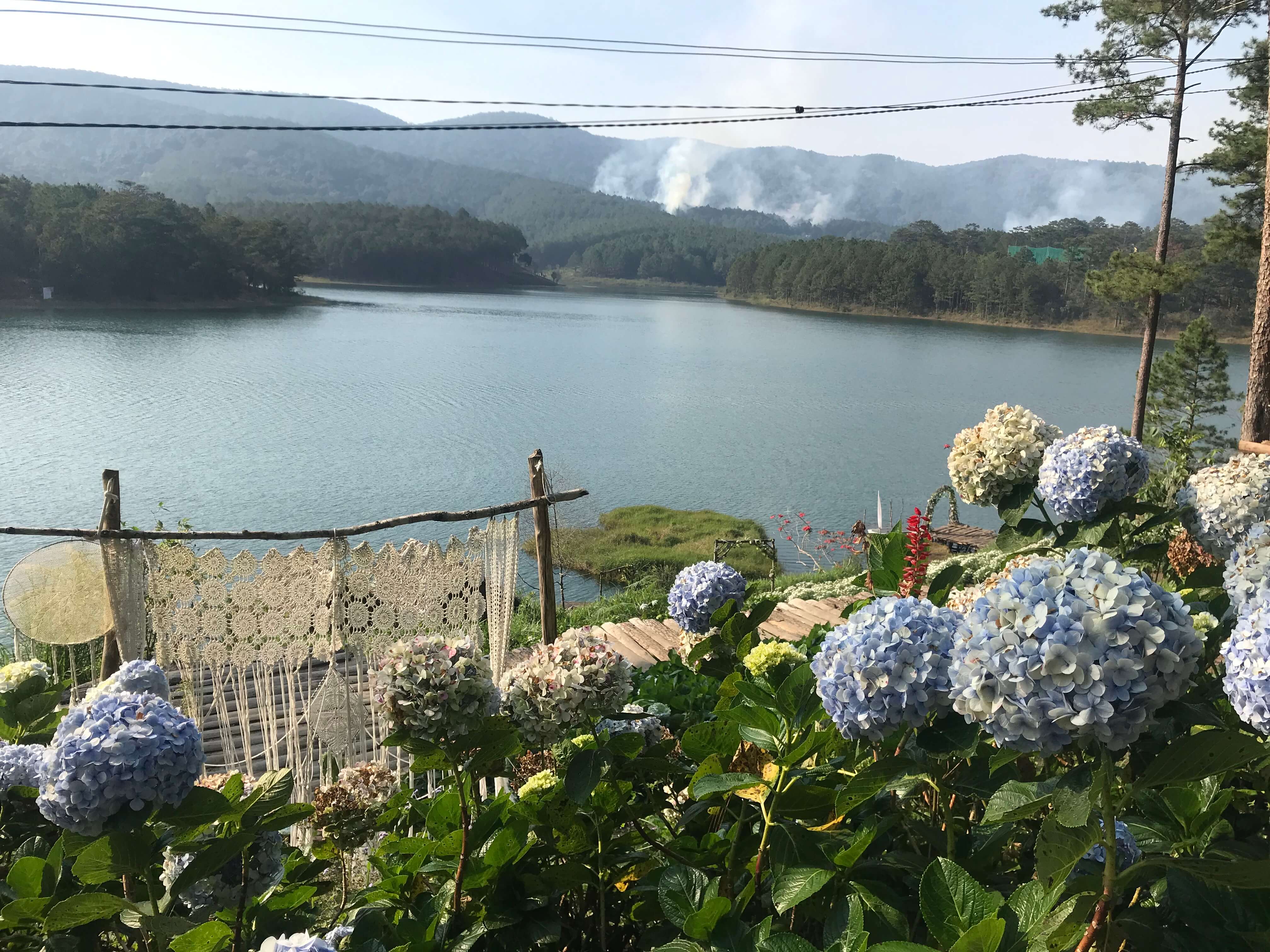 Geen zin om een scooter te huren maar hou je wel allebei van bloemen? Ga naar Da Lat Flower Park! Je kunt daar jouw aanzoek doen onder dit prachtige hart vol met bloemen.
//Not in the mood to rent a motorbike and do you both love flowers? Go to Da Lat Flower Park! You can do your proposal under this beautiful heart full of flowers.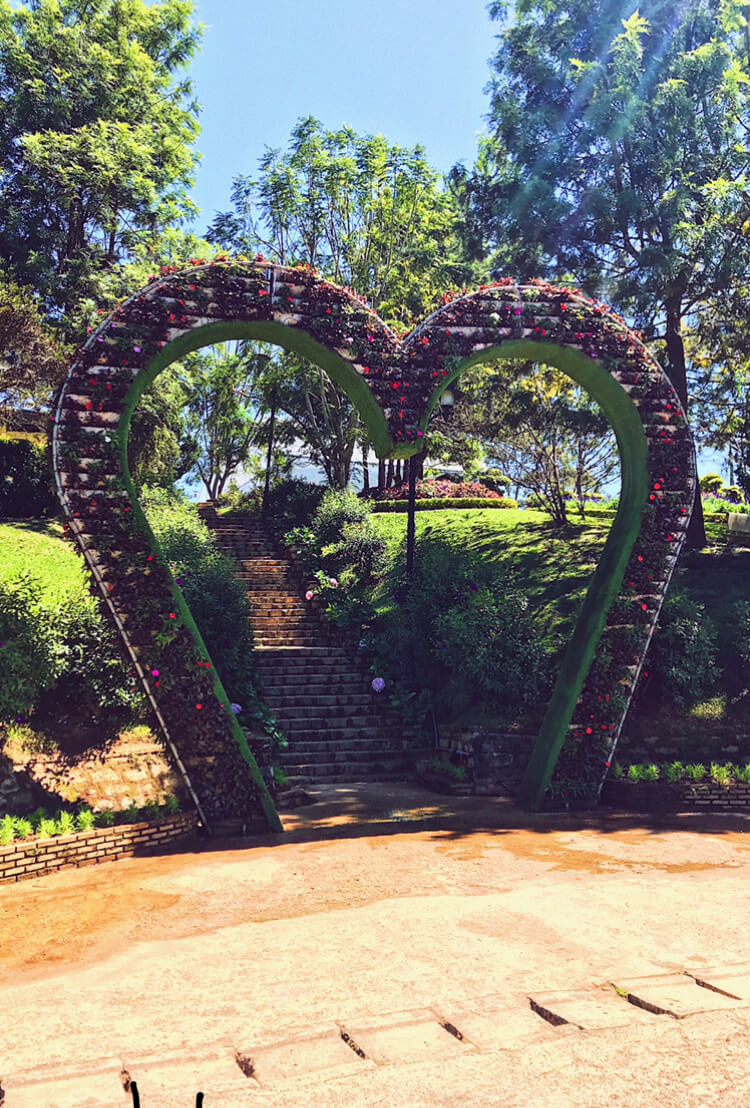 4. Mui Né – Propose during the sunset at the beach
Een aanzoek op het strand is altijd een goed idee! Wij zijn in Mui Né geweest om heerlijk te ontspannen na 3 weken rondreizen door Vietnam. Het weer was perfect (32℃) en de zonsondergang was prachtig. Ben jij van plan om van het noorden naar het zuiden te reizen en wil jij het huwelijksaanzoek aan het einde van jullie reis doen? Mui Né is de plek om het aanzoek te doen!
//A beach proposal is always a good idea! We've been in Mui Né to relax after our 3 week trip in Vietnam. The weather was perfect (32℃) and the sunset was stunning. Are you planning to travel from north to south and you want to do the proposal at the end of your holiday? Mui Né is the place to be!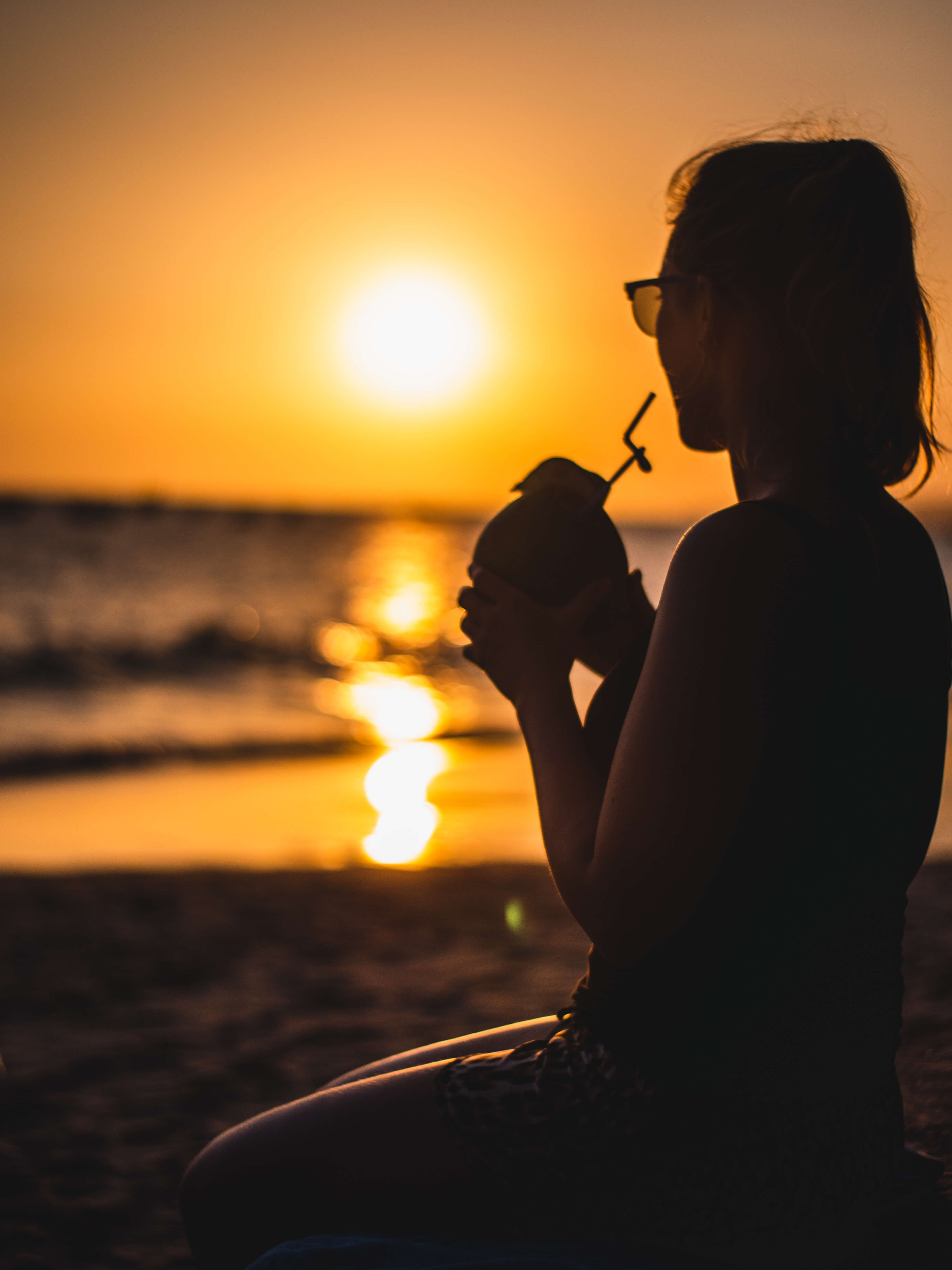 Ik hoop dat ik je wat inspiratie heb kunnen geven voor jouw huwelijksaanzoek in Vietnam! Zoek jij hulp bij het plannen/organiseren van jouw huwelijksaanzoek in Nederland of ergens anders op de wereld? Laten we contact op nemen!
//I hope I gave you some inspiration for your marriage proposal in Vietnam! Do you want a fully organized proposal in the Netherlands or somewhere else around the world? Let's get in touch!
Liefs,
Laura